Last week I had the joy [sarcasm] of restoring not 1, not 2, but 3 staff computers to factory default settings. That means a complete wipe of the hard drive and a clean install of Windows Operating System.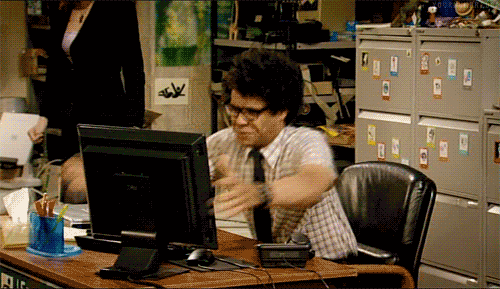 Library the First: had an automatic back up to an external hard drive set up, yay! But something went wrong with the program and it hadn't backed up since February 2016. Yikes! This computer had the financials for the library on it! I spent most of my time trying to find a current backup of the financial files as Quickbooks wouldn't open to make a backup.
LESSON: Even with Automatic Backups setup, periodically check your backup to make sure it is working.
Library the Second: got a keystroker trojan that captured all the passwords (by recording keystrokes) and had hijacked her email. The Hacker had put a forwarder on the library email so nothing came to the inbox. To remove the virus, I had to make a clean install. Virus prevention post to come...
Before I could do anything, I had to backup the library files. There was no backup setup.
LESSON: Hope for the best, plan for the worst...back up your files!
Library the Third: This was a staff member at the home office! A coworker's laptop would not boot. Luckily she had noticed the computer was acting funky and had backed up her files the week before onto her external hard drive. I was able to push a new clean Windows 10 onto her laptop and get her set up in 2 hours.
LESSON: Pay attention to your computer. If he's acting funny, BACKUP!
So, here's the quick and dirty back up plan.
Get a DropBox account. Get on Google Drive. Save your files there.
Get a 64GB flash drive or a 1TB external HardDrive. Save your files there.
Save your files Twice. Once in My Documents on your computer and Once in a secondary location.
Look into these backup programs: GoodSync, SyncBack or Oops!Backup.
Carbonite will automatically backup your files to the cloud...for a fee.
File management and Backup is the computer user's responsibility. Please don't place this burden on your friendly IT. You need to know where your files are.